When studying Spanish, it is very important to do so in courses that are accredited to ensure their validity and recognition in universities and other institutions and organisations. In this way, you can be sure that you are taking a course that will have positive repercussions on your academic and professional future.
On this occasion, we would like to talk in particular about the Instituto Cervantes and the importance of taking Spanish courses accredited by it.
What is the Instituto Cervantes?
The Instituto Cervantes is a public institution that was created by Spain in 1991 with the aim of universally promoting the teaching, study and use of the Spanish language. This, contributing to the dissemination of Hispanic cultures abroad.
Within its various activities, the Instituto Cervantes is responsible for paying special attention to the linguistic and cultural heritage common to the countries and peoples that make up the Spanish-speaking community today.
To achieve these objectives, this institution is currently present in 88 cities in 45 countries around the world, through its centres, classrooms and extensions. It also has two branches in Spain, in Madrid and Alcalá de Henares, respectively.
Why is it important for a Spanish course to be accredited by the Instituto Cervantes?
When choosing a Spanish course nowadays, it is very important that it is accredited by the Instituto Cervantes. This is because it is the only international accreditation of Spanish as a foreign language teaching centres at present.
Thus, by choosing centres that are accredited, you can be sure of obtaining an internationally recognised qualification. But, in addition, you will know that the centre you are attending complies with the requirements and regulations in force related to the teaching of Spanish.
On the other hand, it is important to mention that some of the activities in the Instituto Cervantes course programme are recognised as training credits by the Spanish Ministry of Education and Vocational Training. When you go there you can see in each of the files whether the courses are recognised.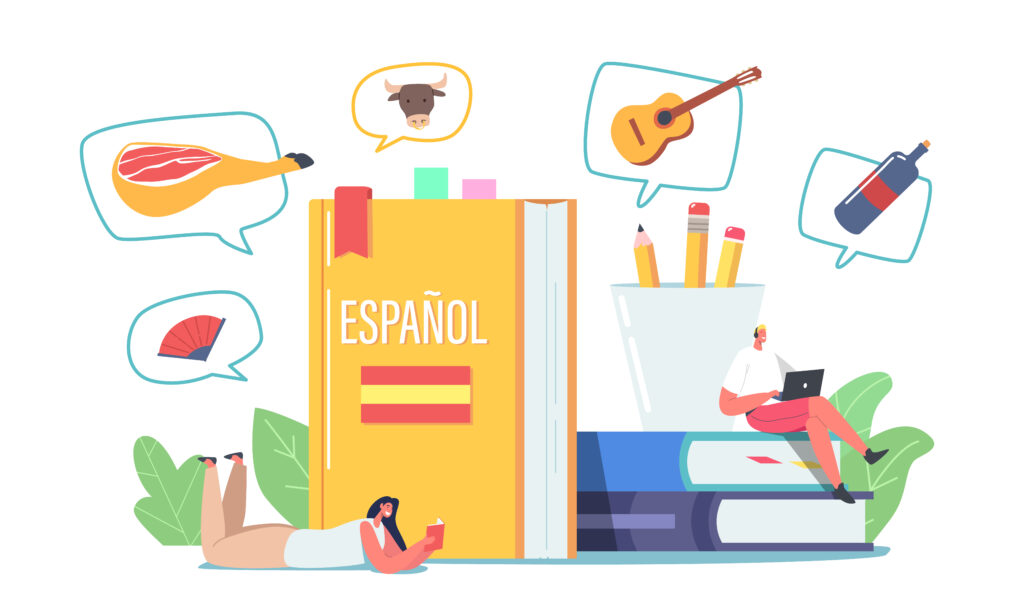 Spanish course in Barcelona accredited by the Instituto Cervantes
The best way to find out about the courses offered by the centres accredited by the Instituto Cervantes is to contact the centres you are interested in and ask about them.
One of the institutions with Spanish courses accredited by the Instituto Cervantes is Academia Guiu, which allows you to learn or improve your Spanish, regardless of your current level, with a wide range of courses to choose from, all of which are accredited by the IC.
Among the various courses offered by Academia Guiu to learn Spanish, it is possible to find basic ELE, advanced, annual, intensive, summer camp, among other possibilities. In all cases, they are courses that can be taken according to the most convenient modality for the student according to their needs and their level of Spanish.