Spanish University Prep at our Award Winning Location, opened in 1892

Limited spaces available, reserve your spot today and:
We help you find housing
We will help you get a visa
We help you prepare for Spanish University Entrance Exams
We help you improve your Spanish
So let's jump in and take a look at one of the oldest and most well-renowned academies in Barcelona.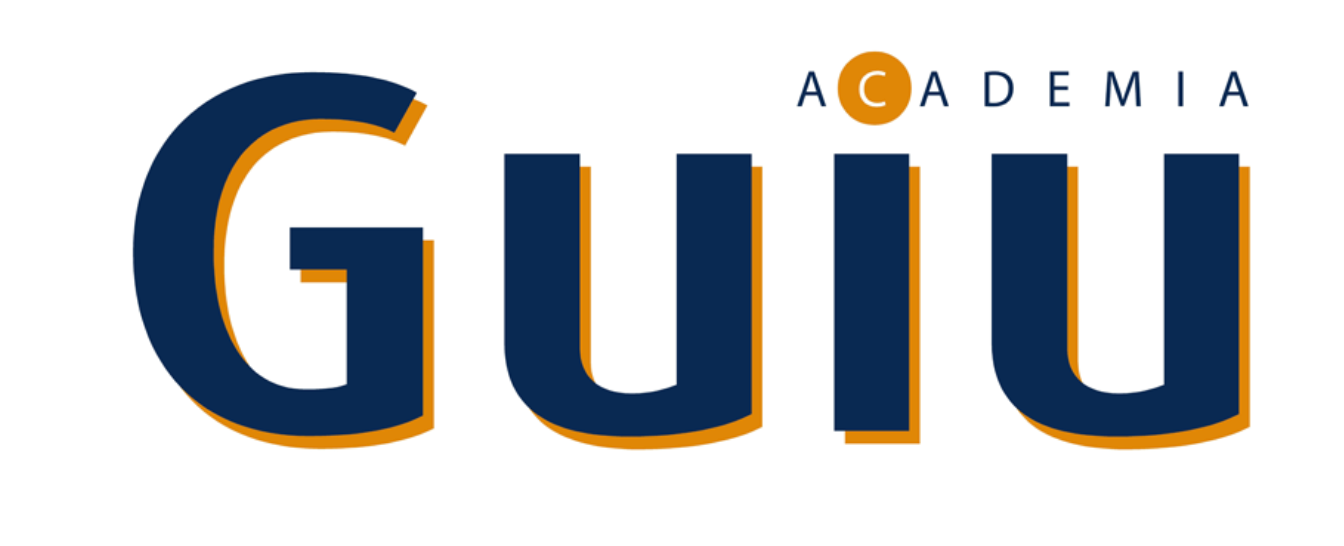 State of the art teachers and courses
You'd be hard-pressed to find an older language school than Academia Guiu. Initially, the academy was founded by Manuel Guiu Casanova back in 1892. Manuel was a graduate of the sciences with an interest in language learning. Since its founding, the school has been in the same family for four generations and still is today. 
Reserve your spot today (limited spaces available)
ELE, DELE, EBAU and Spanish University prep
The selection of courses at Academia Guiu is best described as wide. First and foremost, the academy offers a huge range of ELE (Spanish as a foreign language) classes. These include courses for total beginners as well as intermediate and advanced speakers. Aside from that, they also have intensive courses whose goal is to bring learners up to a B2 (upper-intermediate level).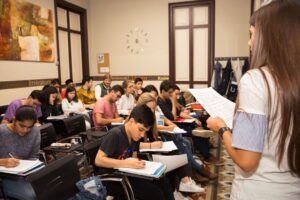 Private classes and group classes tailored to your needs
There are also private classes available where the student can more specifically guide the class's direction and flow. As they put it, you can get a custom program tailored to your knowledge as well as your availability.
On top of that, there are intensive courses meant to give your Spanish a big boost. The school also has summer courses and training courses for specific topics that companies can order. We weren't kidding when we said the school offers a lot of different ELE classes.
THE Pathway Course for EBAU
One of the things that put Academia Guiu on the map is their Pathway courses. These are specifically for students who are trying to pass their EBAU. This is something particularly useful for anyone who went to an international high school or students with an international baccalaureate.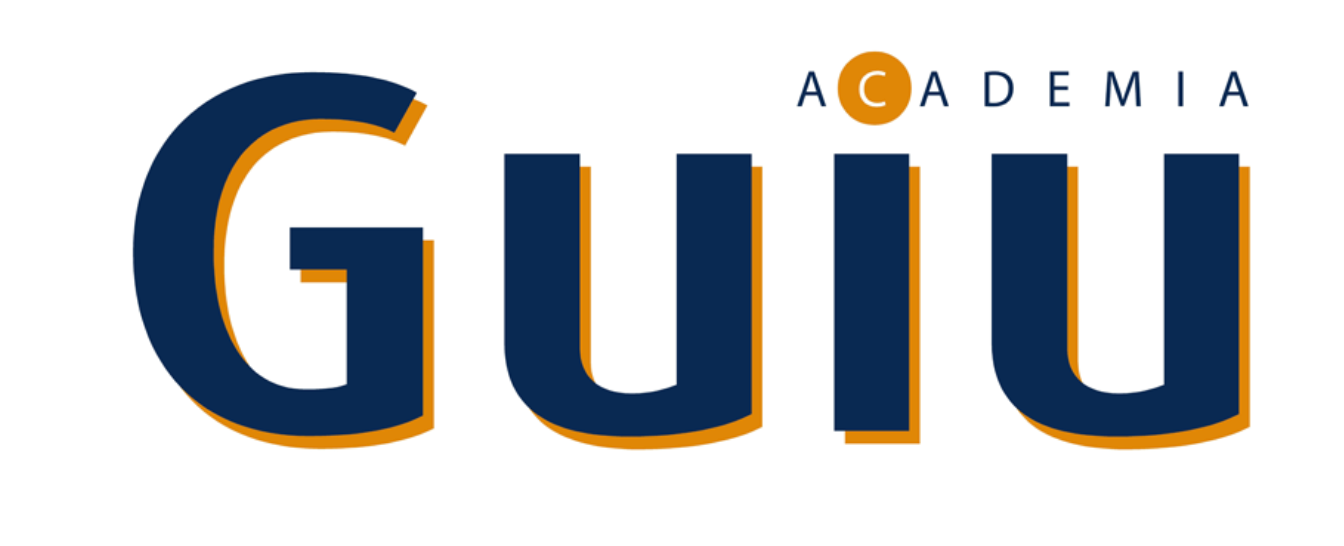 Fully accredited
Guiu has been accredited by the Instituto Cervantes, Spain's primary institute for Spanish language education and by Siele (Servico Internacional de Evaluación de la Lengua Española)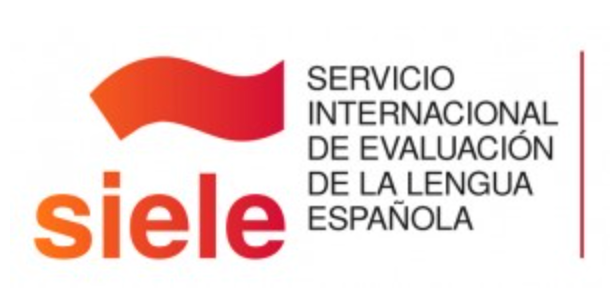 We help you find housing
Our dedicated agents will help you find a place to stay, affordable and close to the school. Send us your preferences, you can even stay with a Spanish host family or stay in a private apartment or room.
Meet people from literally everywhere!
What sets us apart is that our students are truly international, we get students from dozens of countries. This is your chance to immerse not only in rich Spanish culture but meet people from literally everywhere.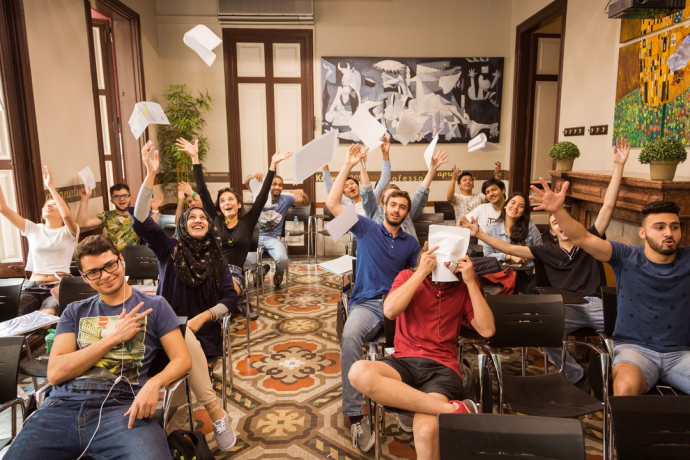 Visa assistance for US citizens
This is specifically important for those who want to stay in Spain longer to study Spanish. While US citizens can stay in Spain (as part of the European Union) for up to three months without a visa, Academia Guiu can assist with getting a visa for a longer stay with the intention of studying Spanish.
Reserve your spot today (limited spaces available)