Universities and Colleges in Spain
What to know about going to Universities in Spain
Have you ever thought about doing some of your college degrees in Spain? What about doing all of it there? It's a lot easier than you think.
Learning Spanish in Barcelona >>
If you're even just thinking about it, then this article can help. We'll go over the basics as well as the essentials for what studying at a college in Spain really  includes. As such, we'll cover things like: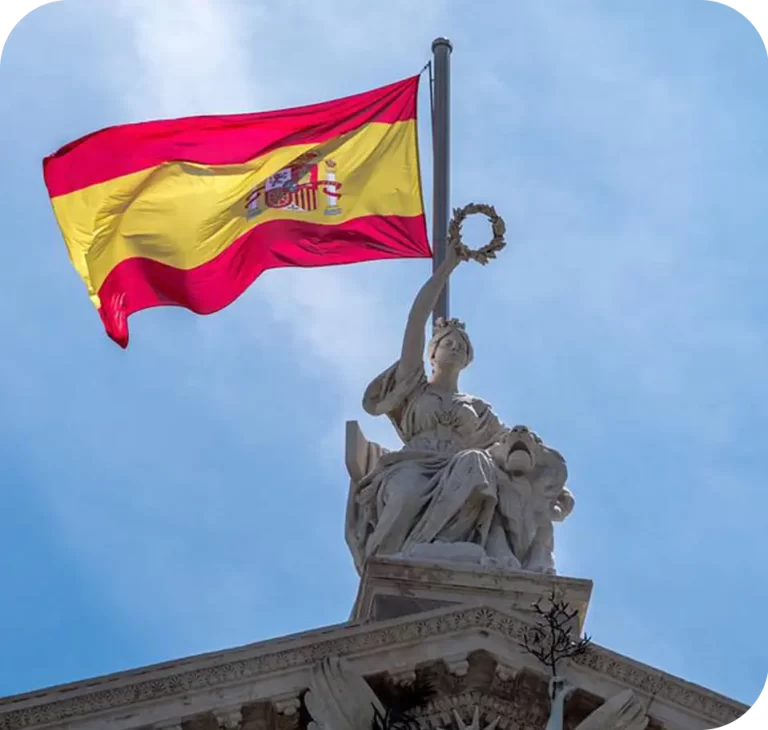 Programs at Spanish Universities
For anyone considering studying in Spain, there's a lot of good news ahead. You can study a huge number of programs in Spain and many of them are available in English. This ranges from anything like engineering and technical schools to business degrees.
In fact, Spain has made a considerable name for itself as a top location to get a business degree. The country is home to a whole host of excellent business schools. Among these, you'll also find 3 of the top 10 business schools in Europe – IESE Business School, IE Business School, and Esade Business School. 
Aside from business, Spain also has plenty of programs to choose from in the sciences and humanities. And when it comes to ranking, Spain has several top-ranked schools like the University of Barcelona, Autonomous University of Barcelona, Pompeu Fabra University, and Complutense University of Madrid, the University of Valencia, and Universidad Autónoma de Madrid.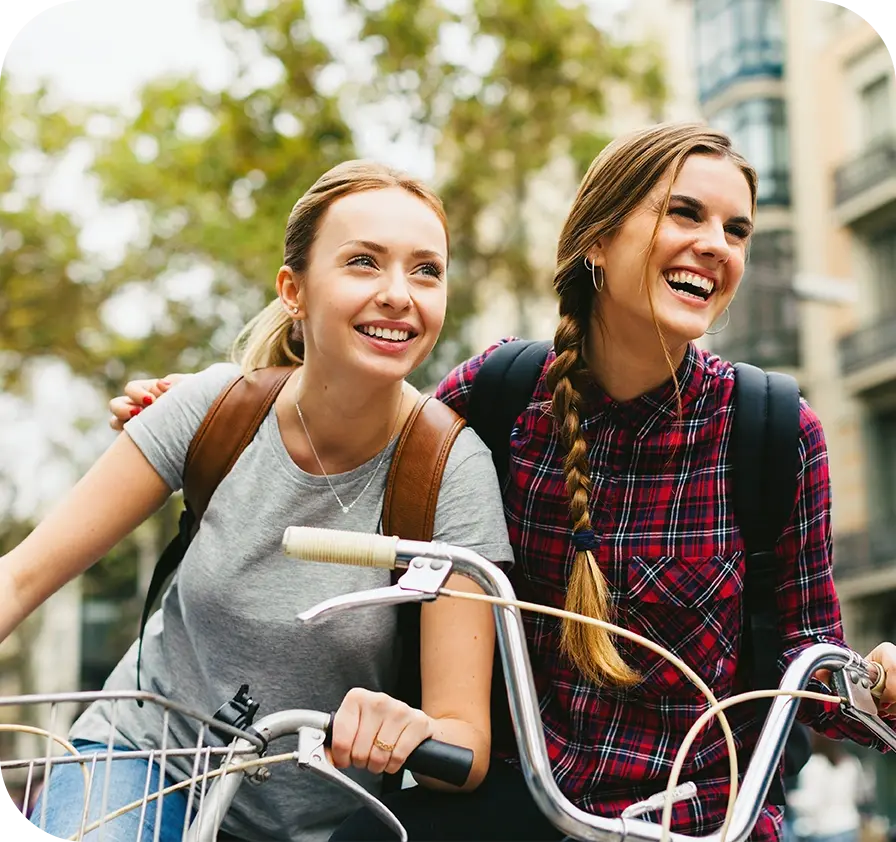 If you're thinking about taking university or college classes in Spain, then you might be wondering about which language you'll need to use. There's good news all around. For larger programs like business, economics, management, engineering, and political studies, you can find an English-language program at a Spanish university with ease. You can find more than 500 English language bachelor's programs throughout Spain. And if you're considering taking your education further, that number actually goes up for Master's programs with more than 750.
If you want to really immerse yourself in the Spanish-speaking world, then doing a Spanish-language study program at a university in Spain is also an option.
The amount of Spanish you'll need can vary depending on the program with math- and science-focused programs requiring less than the humanities or psychology. Having a B2 certificate in Spanish is normally enough to fulfill the language requirement for admittance to any university program in Spain. One noticeable exception are medical programs which require C2 level proficiency.
Anyone who has spent part of their university or college career in Spain can tell you that there is no experience like studying there. With so many schools around, you'll never be lacking for activities to do or places to explore. Of course, you can get to know Spain's world famous night club scene. And don't forget to check out the country's stunning beaches if you study in a coastal city like Barcelona, Valencia, or San Sebastián.
Compared to the US, Spain has a robust public transportation system. This means that you don't have to worry about getting a car during your time at a Spanish university. Around town, your feet can take you plenty of places while a bus or metro card can take care of the rest. And when you want to leave the city you're in, there are lots of trains and buses to help you explore Spain with ease.
Aside from the atmosphere, the food, the nightlife, and the opportunity to learn Spanish, did we also mention that it's quite affordable? This can come in handy for any students who are trying to stick to a leaner budget. In fact, that brings us to the next section.
The Cost of Studying in Spain
You might be surprised to see at the price-tags for different universities in Spain to find them quite affordable. In fact, tuition fees in Spain are some of the lowest in Europe as a whole. Bachelor programs can range anywhere between 750 and 2500 EUR per year. Masters programs are usually around 1000-3500 EUR per year. That means that you can have a once-in-a-lifetime experience without breaking the bank.
It's worth noting that these are the costs of public universities. As you might expect, private universities can be a bit more costly with some being as high as 20,000 EUR per year.
Aside from the cost of the tuition itself, it's good to have an idea about the cost of living wherever you go. Generally speaking, the same amount of cash can take you quite a bit further in Spain than it can in the US.
As with any country, the cost of living in Spain is different depending on where you are. Obviously larger cities like Barcelona and Madrid will have a higher cost of living than less populated cities like Seville or San Sebastian.
Cost of living in Barcelona >>
However, no matter where in Spain you choose to live, you'll find it considerably more affordable than many other schools in the EU, the UK, or North America. One of the most noticeable differences you'll see is at restaurants where dining out is much easier on the wallet than in the United States. Likewise, you'll find housing costs much more accommodating in Spain as well.
Logistics, i.e. How to Study at a University in Spain
So let's discuss some of the logistics of doing a study program in Spain. That means what you should know and what you should have in order.
If you want to study at a university in Spain then the most important thing to consider is probably whether you want to do part of your degree or all of it there. As with the majority of bachelor's degrees in the US, a BA in Spain normally takes 4 years to complete. A master's program can take between one and two years. Either might involve an internship period that counts as part of that time.
A whole program
If you are a foreign student and want to access a Spanish university, the process of admission to university studies and the documentation to provide will be different depending on the following variables:
Place where you completed your studies.
Academic title you have.
Whether or not you meet the requirements for access to university studies in the country from which you come.
If your academic title is from out of the UE then you must carry out the Pruebas de Competencia Específicas (PCE) organized by the UNED. You can take a maximum of six subjects, depending on what the university you want to enroll in requires and the entrance mark you need to achieve.
If you are planning to do a program that's in Spanish, then the process is the same except that you'll need to prove your proficiency in Spanish. This is normally done through some certification which means taking a test. As we said before, you should be at a B2 level.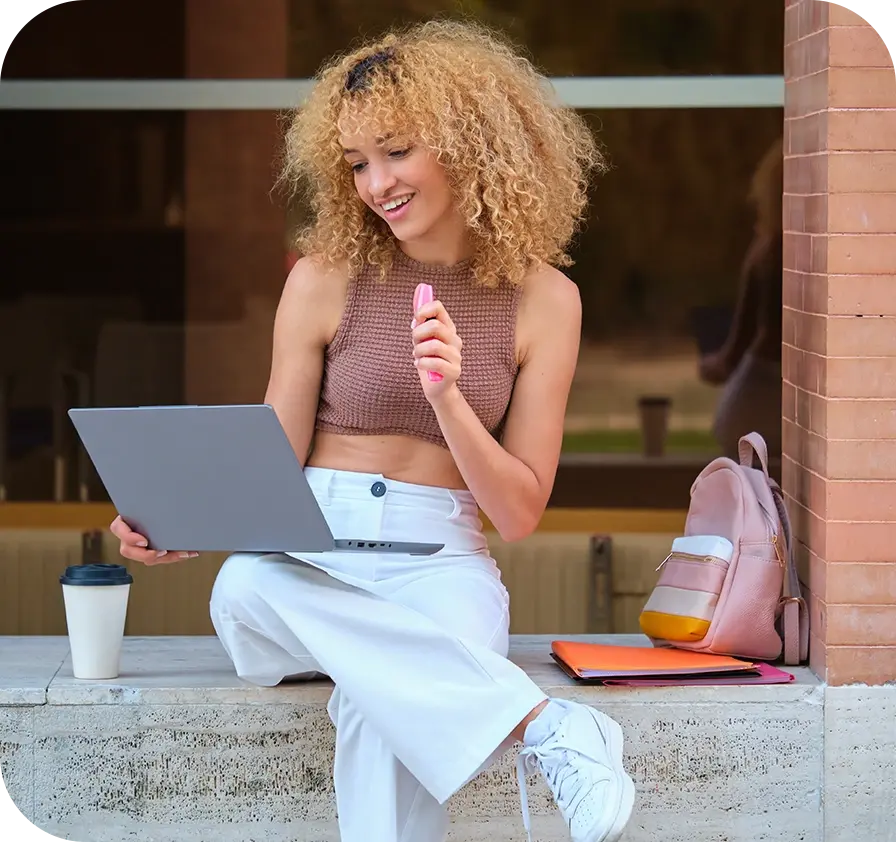 Studying at a university in Spain for the short-term
If you don't want to do a whole program in Spain or you're already enrolled in a study program, then you still have plenty of options to get to a Spanish university. One of the first things you might want to do is check if your university already has a Spanish exchange program with some university. 
If they don't or you don't like the program that's offered there are other routes to consider. You can find something that's already structured through groups like Erasmus Plus. On the other hand, if you want to go your own way, you can also contact a Spanish university directly and see if they'll take you on for a semester. So long as you make sure that the credits will be accepted by your home university, this shouldn't be any problem. 
When it comes to the logistics of attending a university in Spain, there's one important thing to consider – your visa. Thankfully, this is simple for anyone who wants to study in the country. In terms of visas, whatever university you're doing your program at should sponsor your visa. However, the cost may or may not be included in your tuition. So just make sure your passport is valid and you'll be all set!
Diplomas and Accreditation
If you're seriously considering studying at a university in Spain, then let's talk about diplomas. As with any major school, a Spanish university can award you a bachelor's or master's degree and even a Ph.D. So long as the school is accredited, your degree will be recognized internationally. In fact, some Spanish universities give out multiple degrees, sometimes one in English, one in Spanish, and one in Latin.
Aside from getting a bachelor's or master's degree, you might also be interested in a DELE certificate. This stands for Diploma de Español como Lengua Extranjera (Diploma for Spanish as a Foreign Language) as is granted by the Spanish Ministry of Education to recognize a mastery of Spanish. Like a bachelor's or master's diploma a DELE doesn't expire. Moreover, it's recognized internationally. So if you have plans to do something that is specifically focused on the Spanish language, it could be useful for you.
The idea of studying at university or college in Spain might seem intimidating or even overwhelming at first, but it's a lot easier to arrange than you'd think. Aside from that, doing a study program in Spain comes with all sorts of great benefits like the food, nightlife, culture, and more affordable tuition. So whether you're thinking about doing an entire program in Spain or just part of one, there are loads of options out there for you.
No. In fact, compared to prices in the US, studying in Spain is quite affordable.
Yes! There are hundreds of bachelors and masters program offered in Spain that are taught entirely in English.
Absolutely! You can get a full bachelors or masters degree in Spain with more than 1,000 programs through the country offered in English.
If You're Ready to Step into a Bigger Picture of Success, Let's Talk.
Start your adventure in Spain now!
Tell us your doubts about pathway courses in Spain, and we will contact you to solve all your doubts.