Cost of living in Barcelona
The Real Cost of Living in Barcelona
Let's say that you're thinking about moving to Barcelona. Whether you're planning to stay for three months or for the rest of your life, it's good to know how much things cost and how much you'll spend. So, this article is all about the cost of living and studying in Spain's second-largest city Barcelona. We'll go over:
Just a reminder that since the euro is the national currency of Spain, we'll be giving all the prices in euros.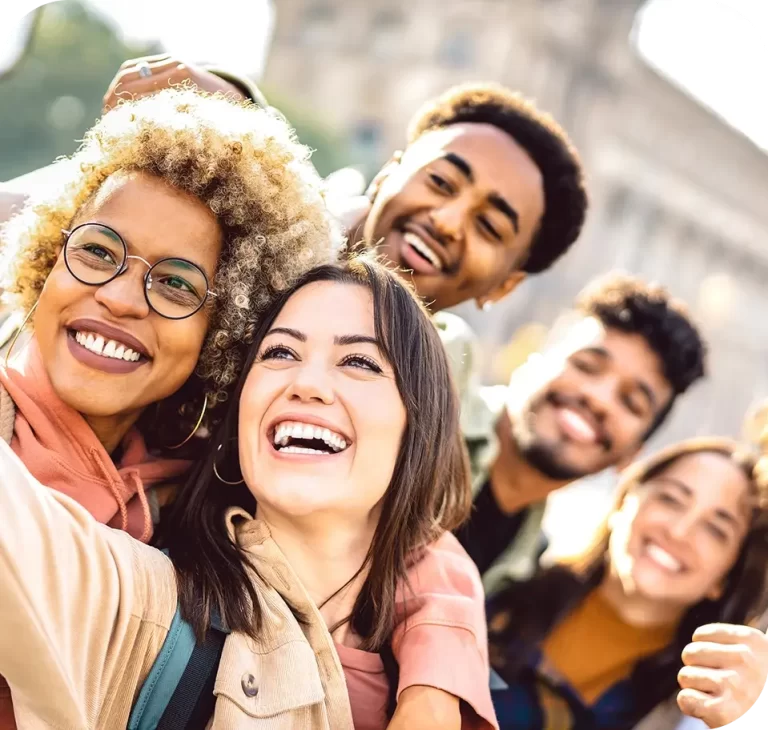 The Price of Everyday Things in Barcelona
Let's start with how much ordinary, everyday things cost in Barcelona. This includes food, drinks, tech, and clothes.
Let's start with food.
Depending on your lifestyle, you might be spending more or less more eating out in Barcelona. And why wouldn't you? As one of the gastronomic centers of the world, eating out in Barcelona is an experience in itself.
So how much does it cost to have a drink or a bite out in Barcelona? Partly because there is such a rich culture of eating out in the city, eating almost any meal outside the house is cheaper in Barcelona than in most US cities.
Here's a list of the average cost of eating out as of May 2022.
| | |
| --- | --- |
| Cappuccino | 2.2  |
| Domestic Beer | 3 |
| 3 course meal for two at a mid-range restaurant | 54 |
| Meal at an inexpensive restaurant for 1 | 12 |
So what about if you're eating at home. How much do things cost then? 
Generally, the prices for groceries are cheaper in Spain than in the US or other parts of western Europe. So for example staple foods like a kilo of rice cost about 1.24 euros while a dozen eggs are about 2.32 euros. You can see the cost of other staples below.
| | |
| --- | --- |
| Apples (1 kg) | 1.95 |
| Onions (1 kg) | 1.40 |
| Chicken fillets (1 kg) | 12.2 |
| Potatoes (1 kg) | 1.27 |
Aside from food, there are other expenses to think about like clothes, gifts, and technology. Because so many finished products come from the US, they are often a bit more expensive in Spain (and the rest of Europe). This is especially true for Apple products.
Clothing, on the other hand, is a mixed bag. There are plenty of good options for clothes, but how much you'll spend depends on your own choices, so we decided to give you some examples for you to look at.
| | |
| --- | --- |
| Pair of jeans | 72 |
| Summer dress from a chain store | 32 |
| Tennis shoes | 75 |
| Men's Dress Shoes | 112 |
Housing Costs is Barcelona
The largest expense that you'll have anywhere is housing. Naturally, the amount that you pay really depends on where you live in the city. 
So let's divide things in two -being inside the city center and being outside of it. Keep in mind that this is the cost of renting an apartment, not buying one.
| | | |
| --- | --- | --- |
|   | In the City Center | Outside the City Center |
| 1 Bedroom Apartment | 975 | 780 |
| 3 Bedroom Apartment | 1700 | 1280 |
On top of rent, there are also utilities to consider.
For an 85 m2 apartment (about 279 square feet) basic utilities like heating, cooling, water, electricity, and waste management are about 170 euros a month. This may be part of your rent or parts of it might be. Most of the time, you have to pay for internet separately which as of June 2022 is at about 40 euros per month for 60 Mbps or more.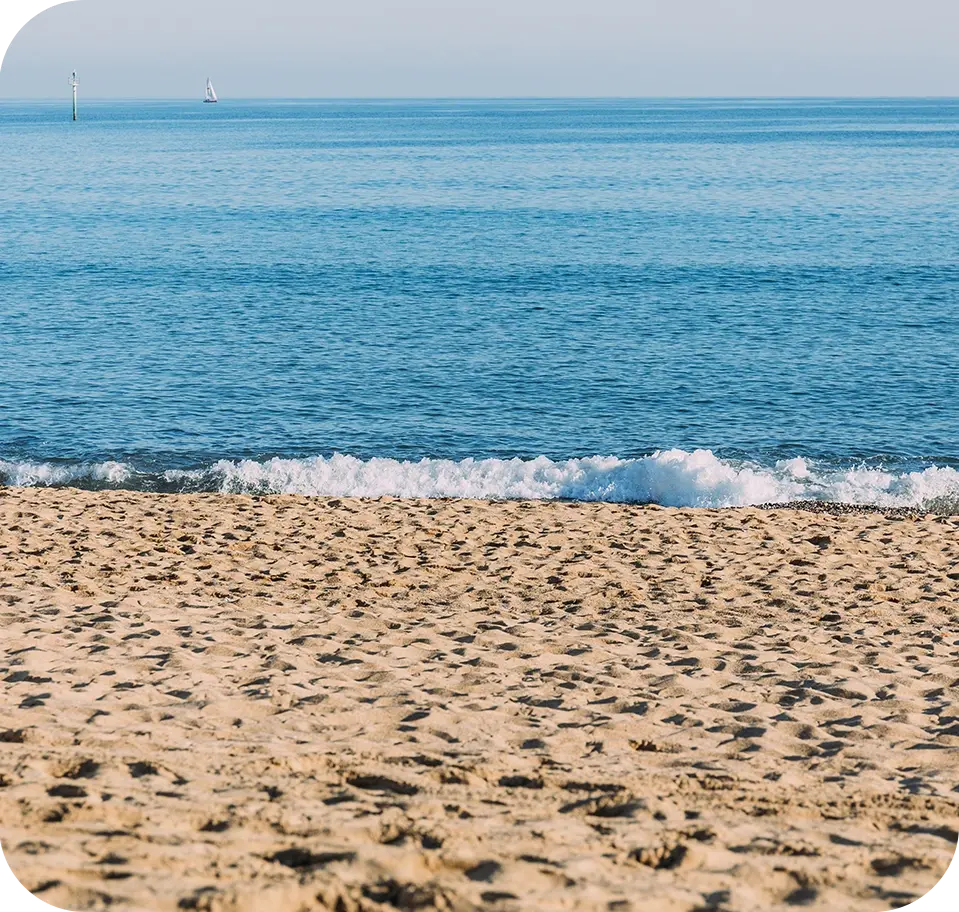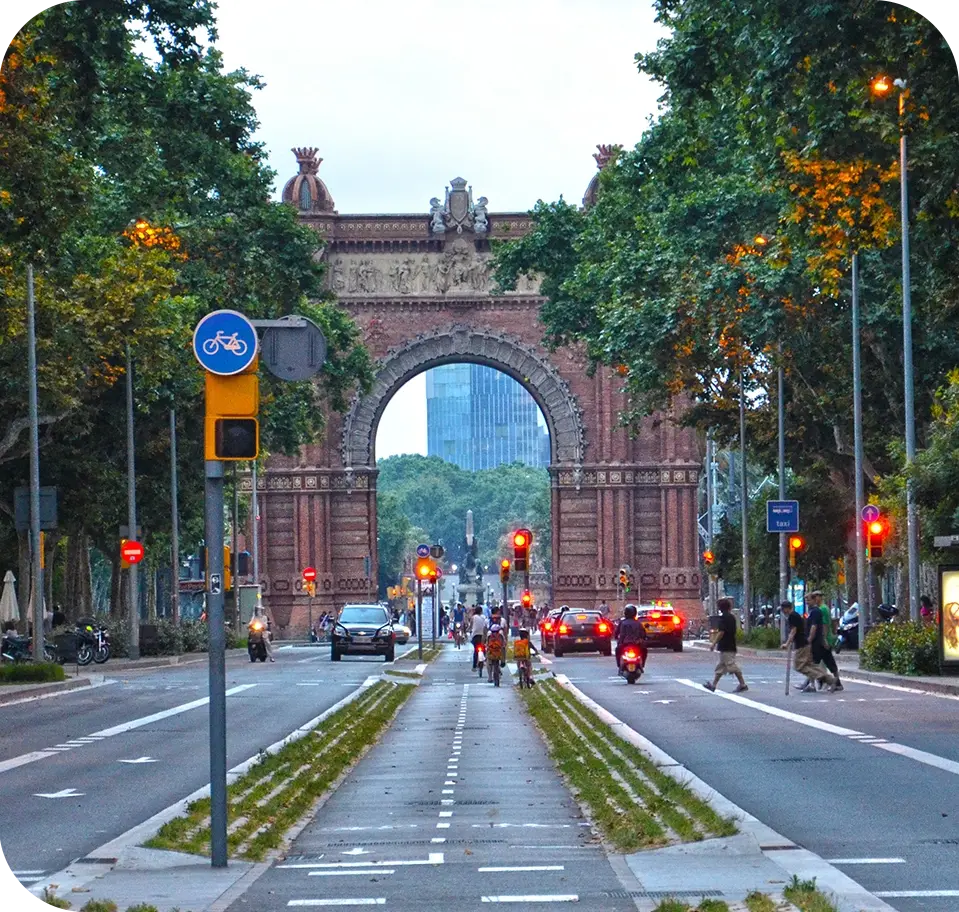 Things you'll save on Living in Barcelona
If you do choose to live in Barcelona, there are two big things that should cost a lot less – transportation and medical expenses. Unless you specifically need one, there's no real reason to own a car in Barcelona. So coming from the US, you'll save loads of cash just by using the metro, trams, buses, and your own two feet.
Additionally, medical costs in Barcelona and the rest of Spain are mostly free. Or they can be anyways. Spain has both public and private healthcare with public healthcare being of very good quality. If you're a legal resident, you should have access to this. In that case, most doctor visits are free or severely discounted and you only pay for a portion of your prescriptions.
Putting everything in Context
For most things, life in Barcelona is less expensive than in the US. At the same time, the city does have one of the highest costs of living in Spain. Since it's a major city, you can expect a lot of things to be higher than if you were living in a town.  In fact, there's a common Catalan expression that goes 'Barcelona és bona si la bossa sona' (Barcelona is good if your wallet is full). 
At the same time, the cost of living is still one of the lowest among the large cities in western Europe. In fact, prices in Barcelona are well below what they are in comparable cities like London, Brussels, Amsterdam, or Paris.
Universities are very affordable, read more here.
Yes, generally a lot of staples like food and rent are cheaper in Barcelona than comparable cities in the US.
Unless you specifically need one, there's no reason to own a car, so you'll save a lot of money on transport.
At a mid range restaurant a good meal for one person is around 12 euros while a three course meal for two could be around 54 euros.
If You're Ready to Step into a Bigger Picture of Success, Let's Talk.
Start your adventure in Spain now!
Tell us your doubts about pathway courses in Spain, and we will contact you to solve all your doubts.