Eleven Language Schools in Madrid you Should Check Out
Madrid is Spain's metropolitan capital with a unique vibe all its own. If you love art or architecture, then Madrid is a must-visit city. Unlike Valencia or Barcelona, here you can find all kinds of art that fuse and contrast traditions of avant-gardism, glamor, grudge, and more.
With Madrid located in the very center of Spain, it also makes a great place to explore the rest of the country from. If you're thinking of staying for a while, then it's easy to do weekend trips from Barcelona to other cities. And if you prefer something more natural, it's a jumping-off point for discovering Spain's nature.
Now that you know more about the city, you might ask. Are there any good language schools in Madrid? 
There are a plethora of top-quality schools to learn Spanish in the capital. So the article will focus on eleven of the best schools based on experience, price, and overall feeling. While Madrid is awesome, some people prefer to learn Spanish in Barcelona instead.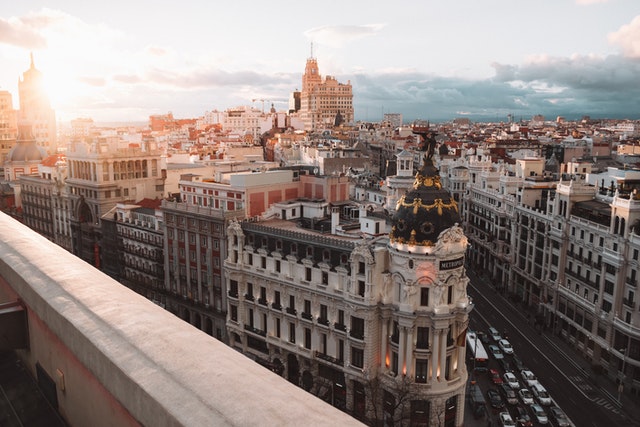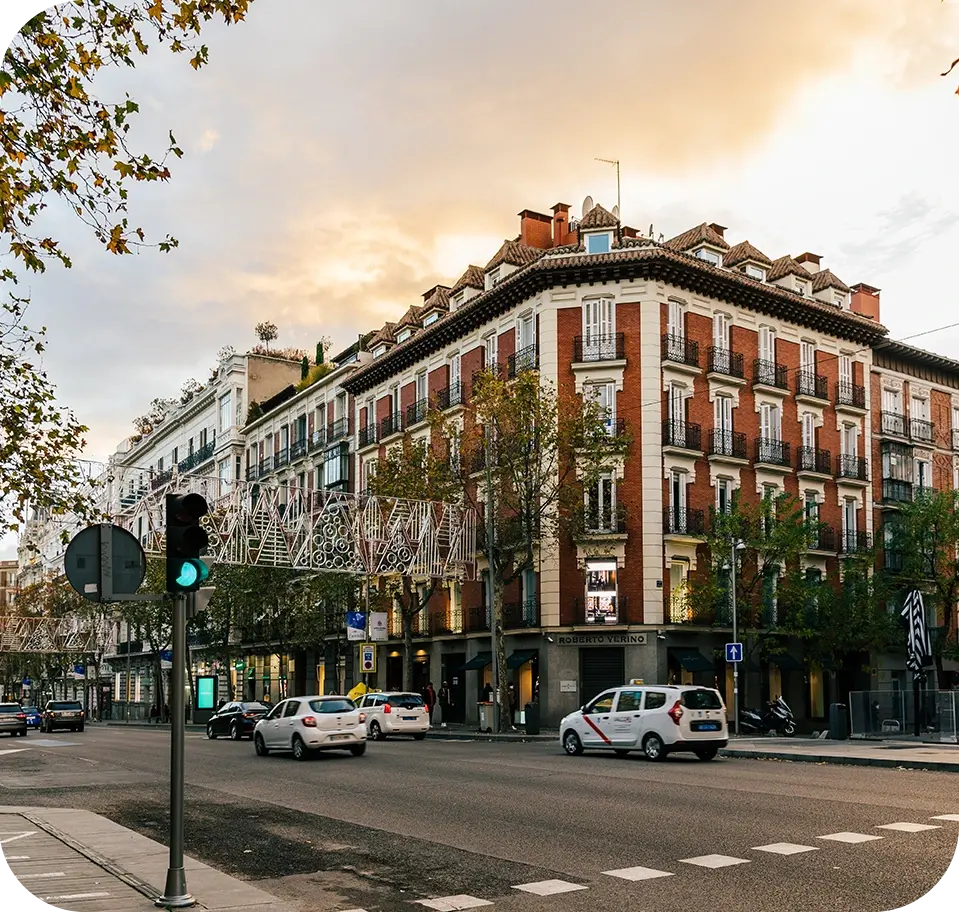 TANDEM Madrid aims for the humanistic and holistic approach that's been running for more than 40 years. The school has a lot of different course options for adults, like immersion classes, business Spanish, examination prep, and Spanish for au pairs. TANDEM also has programs for kids. 
TANDEM Madrid also makes a point to get students to know the city of Madrid itself. So if you want to combine learning Spanish with exploring the city, this could be a great option for you.
If you want a range of different options then look no further. AIL Madrid is accredited by the "Instituto Cervantes" and offers students more than twenty different Spanish courses for levels ranging from total beginner to advanced. These include F2F or virtual classes, as well as specialised courses for professional career paths, students aged 50+ and tailored exam preparation courses (DELE, SIELE, CCSE). They offer private and group classes and the AIL linguistic immersion programme. But what's really special is the school's offering of Spanish art and dance classes, so you can learn the language while doing something creative!
AIL has two city-central locations located in the affluent neighbourhood of Barrio de Salamanca on Madrid's Golden Mile, which is just a stone's throw away from the famous Retiro Park, easily connected by public transport (rail, metro & bus).
This strong focus on ensuring students are able to truly integrate into the Spanish way of life, is supported by the school's option to cater for housing requirements for those of you who wish to take up one of their intensive language courses, allowing you the opportunity to choose to stay in a single or shared apartment or with a host family. This way you'll be sure to use your Spanish skills throughout the whole day.
This language school specializes in the evening and intensive courses for students who need to learn Spanish more quickly or juggle language learning with work. Classes at Inhispania guarantee that you'll get lots of individual attention as groups never have more than 9 students. Likewise, you can customize things to your needs with courses that last between one and 44 weeks. 
Aside from the courses they offer, Inhispania is noticeable for its amenities. The building has a library where you can study or use different resources to take your Spanish further. On top of that, the school also has a multimedia room and a mini-cinema room so that you can learn Spanish through cinema and television if you like. They offer after-school activities to discover Madrid and the Spanish culture. What makes them unique is that they promote networking between international students, this truly is the place to make new friends and learn about other cultures!
While LinguaSchools has locations throughout Spain, their Madrid school makes a point of using the city itself as a learning tool. Alongside Spanish classes, you can enjoy different excursions and activities organized by the school like sightseeing, hikes, sports events, museums, and more.
LinguaSchools Madrid offers Spanish language classes for smaller groups with the largest class size being nine people. The focused group courses start every Monday and you can choose to take one that's either 20, 25, or 30 hours per week. The school also offers custom-made programs upon request.
This is probably the coziest language school on the list. The school's name comes from the Sampere family who have been running the school for more than 65 years. They have branches in Spain, Ecuador, and Cuba, but the first was established in Madrid by Isabel and Alberto Sampere. Having the collected knowledge of three generations of teachers makes Estudio Sampere a unique Spanish language school with an easy-going atmosphere and passionate teachers.
At the flagship school in Madrid, you'll find a huge array of Spanish language courses. This ranges from semi-intensive or intensive group classes and exam preparation (DELE, SIELE, CCSE) to tailored courses for groups and one-to-one Spanish lessons. Besides, there is always an option to do a trial lesson before enrollment.
6 Academia Contacto Madrid
The Academia Contacto schools have branches in several cities with each branch using its location to give a unique opportunity to explore the city. The school offers activities as well as accommodation either with the option to live with a Spanish family or share a fully equipped apartment.
Here you can take different classes. These range from standard to intensive as well as different combinations depending on what you want to do. Academia Contacto also offers Bildungsurlaub courses which are for professionals who are expanding their skill set for occupational reasons.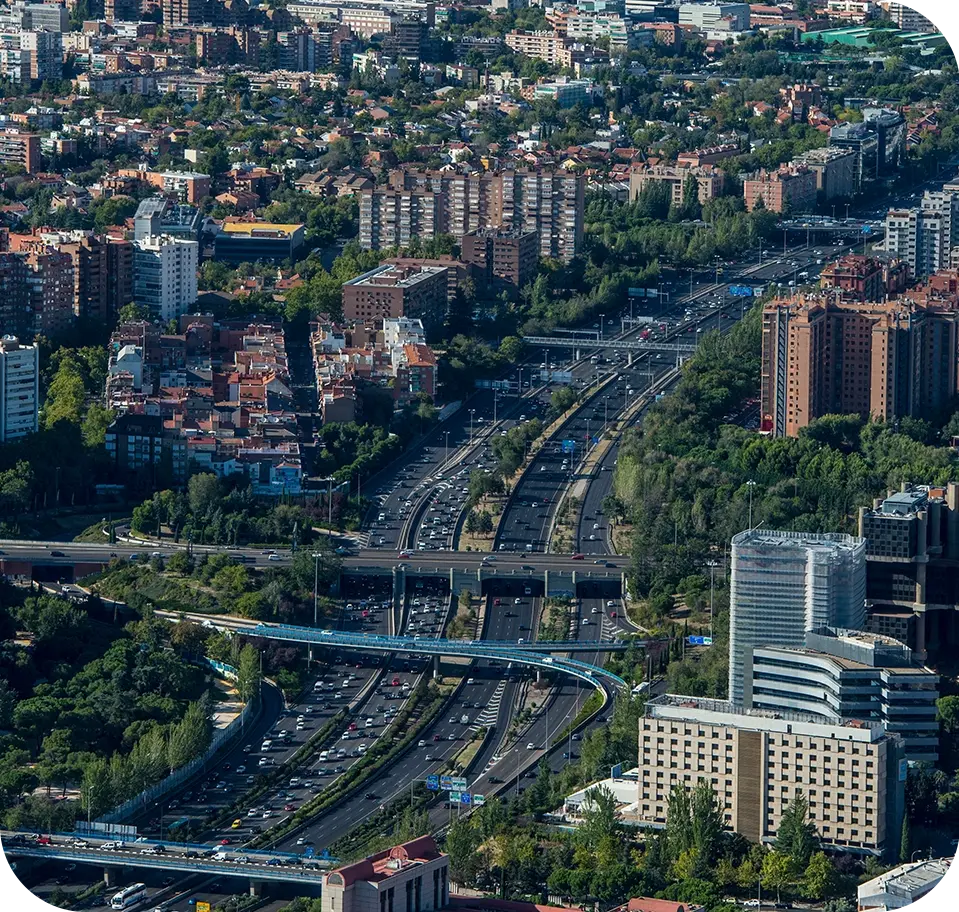 Tilde Madrid started in 2009 as a school focused on Spanish-language immersion for adults. The school is located in a neighborhood that overlooks the Monasterio de la Encarnación and is just a few minutes' walk from the Prado museum and the Plaza de Opera and the Puerta del Sol, which is the very center of Madrid.
Tilde Madrid offers intensive, standard, and private classes as well as the option to combine different styles. In addition to the more traditional Spanish classes, Tilde Madrid offers a series of courses for more specific purposes. In addition to DELE preparation, this includes classes that focus on business, medicine, dance, and art. This makes Tilde Madrid really unique among language schools in Madrid.
8 International House Madrid
This is the only language school on our list that actually has multiple locations within one city, International House has been teaching Spanish for more than 30 years in Madrid. This means that the school has a lot of experience in teaching Spanish and has very knowledgeable and adept teachers who really know how to pass on what they know.
While a lot of Spanish language schools in Madrid have unique programming, International House takes it to another level.  In addition to basic Spanish courses, International House also offers special courses in Spanish language and culture to people who are 50. You can also try out the seven cities course, where students travel through seven of Spain's major cities whilst learning Spanish. This means that you can be a student and a traveler all while seeing some of the best of Spain.
Don Quijote is an old institute in Spain that has Spanish language schools all over the country. However, the school's main hub is located in Madrid. With years of experience and loads of resources, Don Quijote Madrid offers students intensive, group, and one-on-one classes. You can also take preparation classes for the DELE and for business Spanish.
The school's location is also something special. You can find it in the university district situated in a stunning historic building right next to the 18th-century Palacio de Liria (Liria Palace). From there both Plaza de España and Gran Vía are just a 5 min walk away, putting you in the midst of the city. 
The Spaneasy language school has a really youthful energy with a dynamic team of instructors who are passionate about teaching Spanish. Additionally, they all have master's degrees in Español como lengua extranjera (Spanish as a foreign language). So when you study with Spaneasy, you know that you'll be in good hands. You can take their intensive courses to bring up your Spanish level quickly, or if you have more time take a standard course.
The school itself is located right in the center of Madrid, just next to Puerta del Sol making it a great jumping-off point for further exploration.
The name LAE stands for La Aventure Español (the Spanish Adventure) and reflects the school's ideology of making the Spanish language something to be experienced firsthand. Here you'll find intensive courses and preparation for the DELE, but you'll also find some more unique classes. LEA is the only language school in Madrid to offer classes for kids and families who either want to learn or improve their Spanish. The school also offers specialized classes like Spanish for au-pairs and business Spanish.
Aside from their classes, LEA also has a lot of cultural activities and social events that you can enjoy. This is all part of their goal to make the Spanish language a part of the students' lives and not something left in a textbook. Located in the Salamanca district, the school offers so much for Spanish learners.
Start your adventure in Spain now!