Language schools barcelona
11 Language Schools in Barcelona We Recommend
As the second-largest city in Spain and one of the most visited cities in Europe, Barcelona has a lot going on and so much to offer visitors, whether you're staying for a while or just passing through. As the capital of Catalonia, the city has its own rich culture that has long inspired artists and architects like Gaudí, Dalí, Miró, and Picasso. Strolling down the shady streets you can stop by a museum, enjoy the modernist architecture, or stop by the beach. With its location on the east coast of Spain on the Mediterranean Sea, studying at a language school in Barcelona means access to culture and beach life.
Cost of living in Barcelona >>
Now that you know a bit more about the city, let's talk about Spanish language schools in Barcelona. Since Barcelona is a large bilingual city, you'll be inundated with choices. That's why we've cut it down to our eleven favorite language schools. If you're even thinking about learning Spanish in Barcelona,  read about some of the different schools and see which one strikes your interest.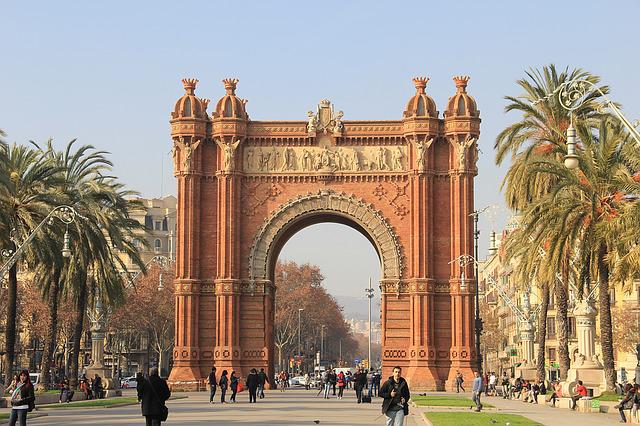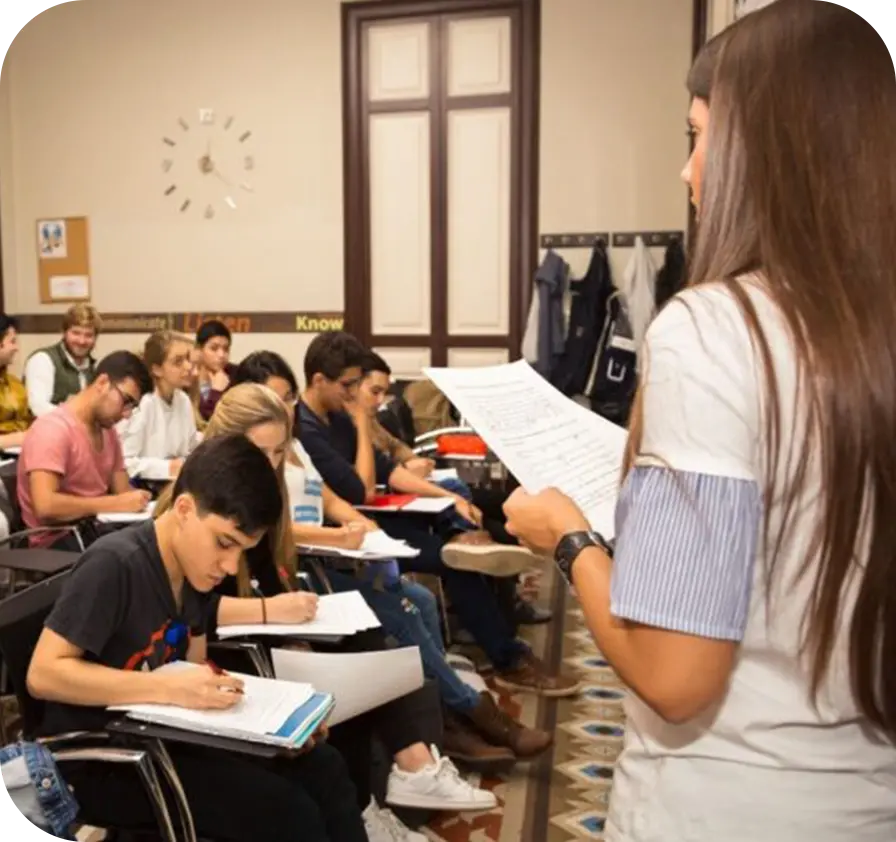 The idea behind Speakeasy BCN is to get people to speak Spanish right from the jump. As such, there's a large focus on learning Spanish through immersion. You can take a range of courses depending on your needs and what pace you want to keep up. You can take one-on-one classes or a group could which are kept at a maximum of ten students, so you won't ever get lost in the shuffle. This is coupled with their modern facilities which include smart boards, computers, and special apps for students. Also, the location is hard to beat. Located right in the heart of Barcelona, it only takes 5 minutes to walk to Plaça Catalunya, a great place to start exploring the city.
Ole Languages prides itself on two big things – having enthusiastic teachers and giving a more personal approach to Spanish language learning. The teachers really know their craft as all of them have at least 2 years of experience teaching Spanish and they all have a degree in Spanish linguistics. Since Ole Languages is a smaller outfit they make sure to provide a more personal language learning experience. That means that group classes have eight students at most so that you'll get plenty of individual attention. Classes include intensive, semi-intensive, evening classes and private sessions. The school also offers other options and prides itself on flexibility if you want something specific.
The Kingsbrook Idiomas school makes learning Spanish something fun. It's a smaller school, but you can take classes in the morning, at noon or in the afternoon. These include group and private classes and the option to combine them. The private classes are entirely customizable and up to you. For group classes, there are normally about 8 students with a maxim of 12 for each class. This helps make sure that you get enough attention and time to really practice speaking.
The building sits between the Eixample and Les Corts districts and is right next to Avenida Diagonal and Francesc Macià Square. There you'll have a great learning environment with two co-working spaces, a book exchange service, and a garden you can relax in.
Studying Spanish at Dinamo Barcelona can feel less like being in a classroom and more like being in a cafe. The ambiance is nice with co-working spaces and a study room. The academy itself is located in the El Borne district (just a stone's throw away from the Arc de Triomf metro stop)
This is a nice option if you're looking out for your wallet as well. There are no fees to enroll or hidden costs for books or materials either. For €250 for a month, you can take the intensive course for 2 hours a day from Monday to Thursday. If you have some specific needs or you're working on a difficult schedule, Dinamo offers private lessons so you can focus on what you need to.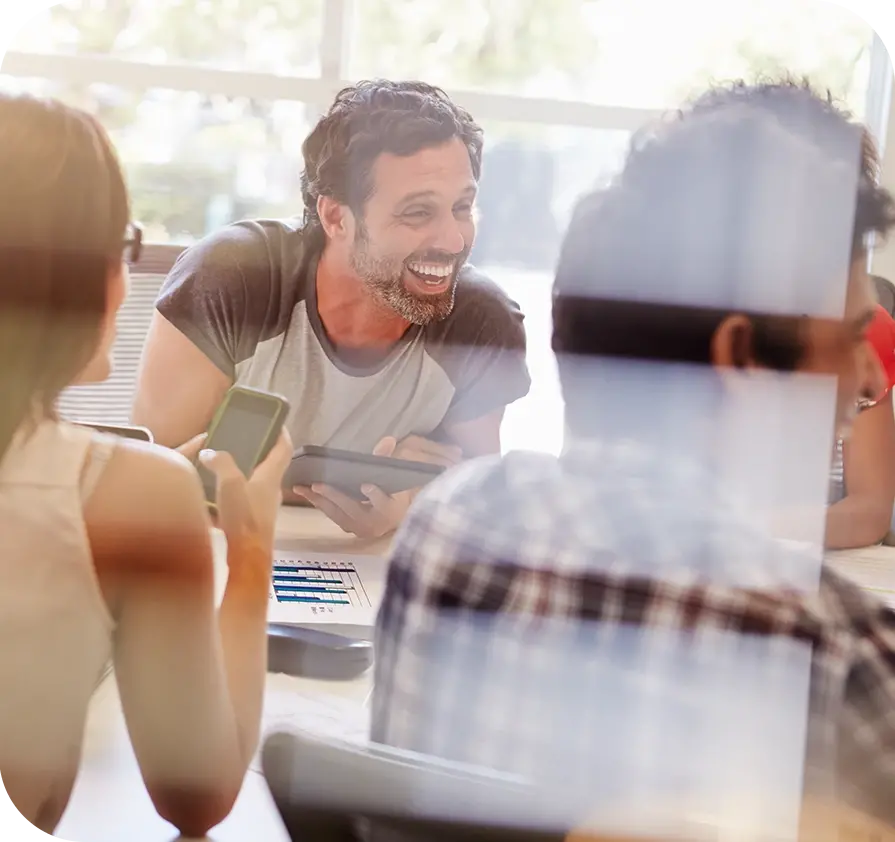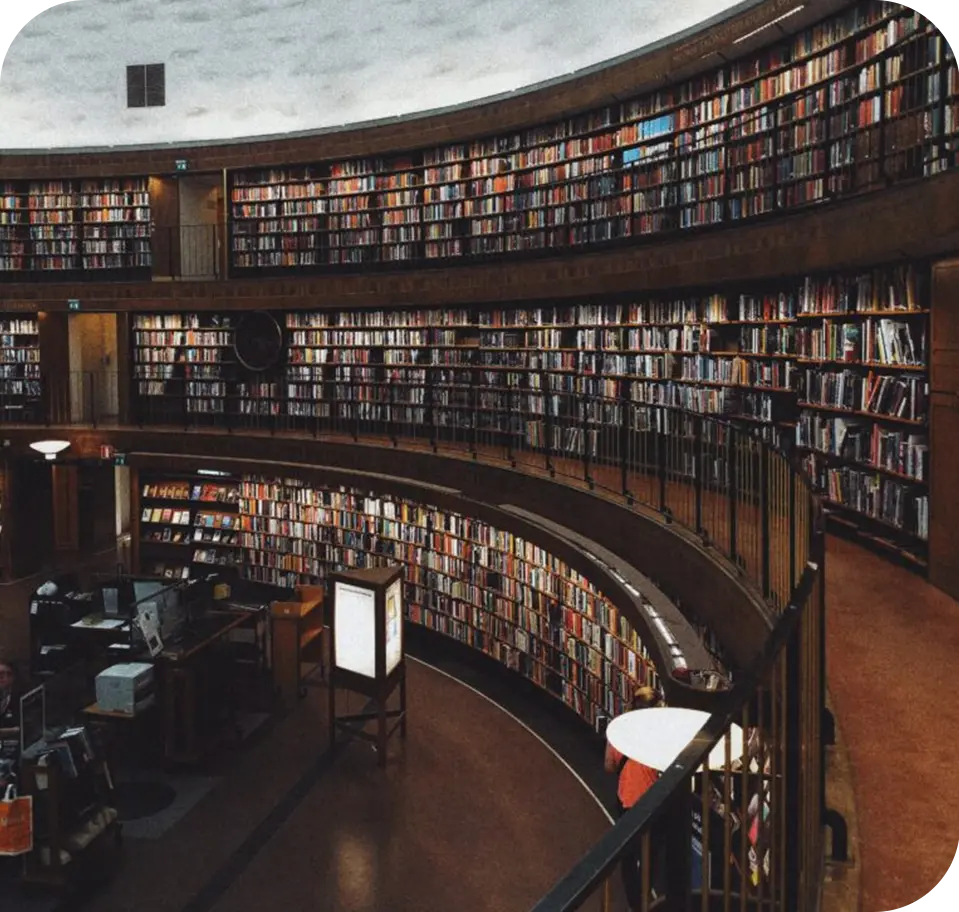 When it comes to learning Spanish in Spain, Don Quijote is one of the big names that you'll find in every large city throughout the country, and with good reason! You'll find the Don Quijote Barcelona school in the historic L'Eixample district situated in a large 4-story building with more than 50 classrooms. As you can imagine, the school has one of the large range of options for Spanish classes so you can find one that works best for you. These include summer camps and intensive programs as well as traditional-style classes. Additionally, Don Quijote offers examination preparation for the DELE, SIELE, and CCSE exams as well as the Business Spanish exam.
You can find Expanish Barcelona in the Eixample district, just a few minute's walk from La Sagrada Familia. Here you can experience personal teaching that focuses on engagement and fun. The idea is to make learning Spanish an experience rather than a chore, so there are lots of activities and an emphasis on real communication. This is apparent in the school's activities and excursions like flamenco dancing and day trips to Montserrat mountain, the area is full of incredible restaurants and it's just a short ride to the beach!
You can try different classes depending on what you need. If you're staying in Barcelona for a longer period of time, then you can try the evening classes. If you really want to improve your Spanish, Expanish Barcelona has intensive courses that start every Monday and are either 20 or 30 hours per week. And there's also the option for private lessons.
According to Commercial Manager Murphy Scott, they just opened a center exclusively for students aged 30 and up. The new center is located in the same block as their current school.
If you want to try out an up-and-coming school to learn Spanish, take a look at FreeDa Language Space. The space is located in the hip Poble Sec neighborhood which is famous for its outstanding nightlife and pintxo bars, and they have a second school located in El Born, a much more laid-back neighbourhood in the Ciudad Vella. FreeDa likes to be more intimate with its students and has a maximum class size of 7 or 8, depending on the group. This means more individual attention for you and more chances to actually practice your spoken Spanish. They also apply their own method which focuses heavily on speaking Spanish from day 1 of your studies.
One thing that sets FreeDa Language Space apart is its array of intensive courses. You can study every week doing courses like super-intensive (4 hours a day), intensive (3 hours a day), semi-intensive (2 hours a day) or extensive (1 hour a day). You can also take preparation classes for the DELE exam if you're looking for Spanish-language certification. Also don't miss out on their regular excursions and cultural events which mingle students from all levels, which gets them to apply Spanish in a social setting.
The World Class Barcelona school is where you go if you want to learn Spanish in a homey and comfortable setting. The space is cozy and you can often find students and teachers enjoying a cup of coffee together before or after class. Likewise, they also host a range of different cultural events to make Spanish something more tangible. You can try some tapas or take a lesson on flamenco dancing. 
The classes focus on communication with different class types (general, intensive, extensive, business Spanish) and private lessons. Something World Class has that's unique are the Romance language courses which are for anyone who already knows another Romance language to make their learning faster. There are also free trial classes so you have the chance to come in, and meet the teacher and the group to make sure that it's the right thing for you. Additionally, you can 'freeze' your classes and come back to them later, which makes it a great language school if you want to do some travel while you learn Spanish in Barcelona.
If you want to really combine studying with being social, then you should definitely consider Camino Barcelona. Not only does the school offer onsite housing (a definite rarity), but it also has lots of social spaces. As a student, you can hang out on one of the terraces or common rooms. And on top of that, Camino has a huge range of cultural activities, often hosting one every day. This includes salsa lessons, paella making, and wine tasting. You can also go off-campus with different tours and weekend excursions, all done in Spanish!
Camino offers intensive courses, classes focused on business and private lessons. Additionally, the school advertises intensive courses for any level (from A0 to C1) which start on any given Monday. 
10 ​​Linguaschools Barcelona
Linguaschools is a well-established language school network around Spain and the Lingaschools Barcelona campus offers a lot to its students. Every teacher is a native speaker with a degree in Spanish and the school offers courses for learners of all levels. Intensive courses range from 4 to 10 lessons a week and can be combined with other courses to suit your needs. Also, the longer you study at Linguaschools, the better deal you get on the class, which is good to know if you're planning on a longer stay.
Linguaschools also has great facilities including a private garden and two roof terraces where you can relax or practice the Spanish you've learned. The space itself is in a modernist-style building from the late 19th century that is right in the heart of Barcelona.
Enforex Barcelona is the Barcelona branch of the Enforex language school that also gives Spanish classes in Valencia and Madrid. The school offers potential students a huge range of courses. This includes three kinds of intensive courses as well as a super-intensive course for the truly dedicated Spanish learner. Aside from that, the school also has special programs for teenagers (14-18) and people who are older than 50. Enforex Barcelona also has Spanish courses as well as international summer camps for those who want to emerge themselves more fully into a Spanish-speaking environment. And Enforex's Barcelona campus is in Castelldefels, which puts you right not the beach.
If You're Ready to Step into a Bigger Picture of Success, Let's Talk.
Start your adventure in Spain now!
Tell us your doubts about pathway courses in Spain, and we will contact you to solve all your doubts.