All About Universities in Barcelona
As the second-largest city in Spain, Barcelona is a center of education and culture. As such within the city limits, you'll find 39 universities in Barcelona in total. That means you have a lot of opportunities to study in one of the most vibrant cities in the world. Other than studying, Barcelona is a great place to enjoy good food! And no matter your interest, there's almost certainly a program for you. So, well cover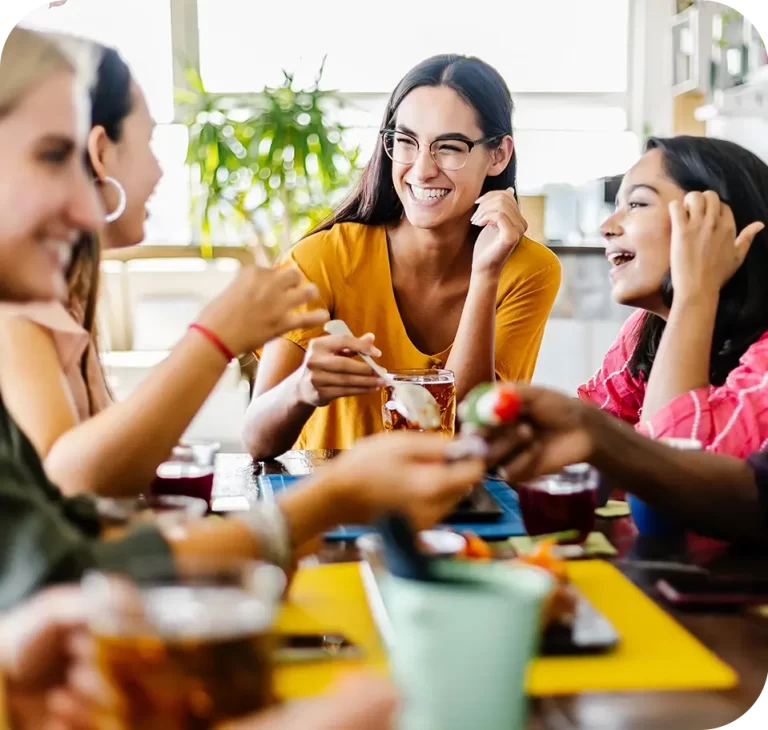 As you might expect, when looking at university programs in Barcelona, you need to consider language. At the undergraduate level, the majority of programs are taught in either Spanish or Catalan. If you're planning to do a degree in Spanish however, you will need to prove your language skills though. You can read about that in our article about the DELE certification. On the other hand, almost all universities in Barcelona offer master's programs in English. This is especially true for programs focused on business, technology, and sciences.
Top Universities in Barcelona
We'll cover some of the best and most well-known universities in Barcelona. These are each known for different specializations, so keep in mind what you plan to study as you read on.
The Autonomous University of Barcelona (UAB) has made a name for itself when it comes to attracting international talent. This has led to consistently high international rankings and reputation in programs like nanoscience. Something unique is that it takes approximately 30 minutes to reach the school by train from the city center. This gives it a distinct feel that people often describe as 'a town within Barcelona.' Its slightly removed location has the advantage of giving it a more intimate feeling as well as being located just next to nature and greenery.
The Universitat Pompeu Fabra (UPF) is another school that regularly comes up in the top listing for education and is considered one of the most prestigious in Spain. The school is a bit small with a student population of about 10,500. It offers a wide range of programs including journalism, law, and math. That being said the school has a certain focus on the sciences with 4 programs for medicine and health and 7 programs in natural sciences.
The Polytechnic University of Catalunya has a clear focus on architecture and engineering. In fact, the school is the largest engineering university in the region of Catalunya. While the school is most well known for its engineering and architecture programs, it also has courses in agriculture, math, and computer sciences. Within Europe, it has one of the largest numbers of international students in a master's or Ph.D. program.
The Open University of Catalonia (UOC) is an ideal place for prospective students who are interested in business and/or technology. Specifically for those with a mind for business, you might be interested in the school's programs such as business development, finance, marketing, and sales. It is worth noting that UOC is a private university so it operates slightly differently than the schools we've mentioned so far.
Universitat Ramon Llull is a private university that regularly comes on top lists for schools in Spain. The school is most well known for its programs for natural sciences and education. URL also scores high for satisfaction among international students.
It would be impossible to talk about studying in the city without mentioning the University of Barcelona (UB). Regularly ranking as number 1 for schools in Spain and making top lists globally, the university is a well-known and well-respected institution. In particular, the University of Barcelona is highly ranked in sciences like biology and medicine. Naturally, this makes these the most competitive areas to get into. Although if you're curious to know if you've got a shot you can go on to our article about the University of Barcelona acceptance rate.
Advantages of going to a University in Barcelona
Now that you know more about some of Barcelona's best schools, you should also consider some of the benefits of studying in the city. The city of Barcelona is world famous for its culture, cuisine, and excellent nightlife. Additionally, tuition fees as well as the cost of living are cheaper than most schools in the United States or Canada. On top of all that, the city offers plenty of opportunities to bridge the journey from study to work like internships and direct contact with some companies.
Yes, there are loads of programs in Barcelona that are taught in English, especially for students who want to study at the master's or Ph.D. level.
Yes! You can find lots of schools that are highly ranked in Barcelona as well as the often number one ranked university in Spain – the University of Barcelona.
Yes, Barcelona has a rich traditons of its own architectural design, and the Polytechnic University of Catalunya specializes in building architecture and engineering.
If You're Ready to Step into a Bigger Picture of Success, Let's Talk.
Start your adventure in Spain now!
Tell us your doubts about pathway courses in Spain, and we will contact you to solve all your doubts.