Language learning is something that opens up worlds and cultures. It is a way of broadening the possibilities of connecting with people from all over the world, as well as of getting to know in depth the customs of other territories through the knowledge of their language.
Therefore, considering the relevance that Spanish has worldwide in terms of the number of speakers and the diversity of territories that have it as their mother tongue, studying Spanish can be a great opportunity to open up to the world and access endless social, cultural and employment opportunities.
Spanish – Third most spoken language in the world
One of the reasons to learn Spanish has to do with the fact that it is the fourth most spoken language in the world. According to the latest report of the Cervantes Institute in 2021, almost 493 million people have Spanish as their mother tongue. Furthermore, if you take the group of potential users of Spanish, which includes the limited proficiency group, the group of foreign language learners and the native proficiency group, this number reaches 591 million, which represents 7.5% of the world's population.
Today, Spanish is the second mother tongue in the world in terms of number of speakers, behind only Mandarin Chinese. It is also the third most spoken language globally, after English and Mandarin Chinese.
It is a language that is spoken not only in Spain but also in most of Latin America and is widely spoken as a second language in other countries.
Second language in the USA
Spanish has long been a growing language in the United States. Today, it is the second most studied language at all levels of education, while it is also the second mother tongue in most states.
This situation has led to the realisation that the country will become, by 2060, the country with the second largest number of Spanish speakers in the world. This was stated by the Hispanic Council on World Spanish Day. Thus, the country would be second only to Mexico, with a total of 127 million Spanish speakers. Furthermore, it is estimated that, by then, 27.5% of the US population will be of Hispanic origin.
Getting to know Spanish culture and art better
Studying Spanish and, in particular, studying Spanish in Spain, is an opportunity to get to know Spanish culture and art and to engage in conversations with other people. In this sense, Spain is a country that is characterised by its outstanding cultural richness, with many artistic and cultural centres, museums and works of art and architecture that populate its cities throughout the country.
From the Prado Museum in Madrid, where you can enjoy masterpieces by artists such as Goya, Velázquez and Rubens, to the City of Arts and Sciences in Valencia and the work of Gaudí in Barcelona, the cultural wealth that Spain has to offer its visitors, students and residents is vast.
But Spain is also a country full of spaces for cultural and linguistic exchange. For this reason, it is possible to find many workshops, bars and places where it is possible to exchange with other people, from Spanish speakers to others who are learning the language, sharing knowledge and experiences.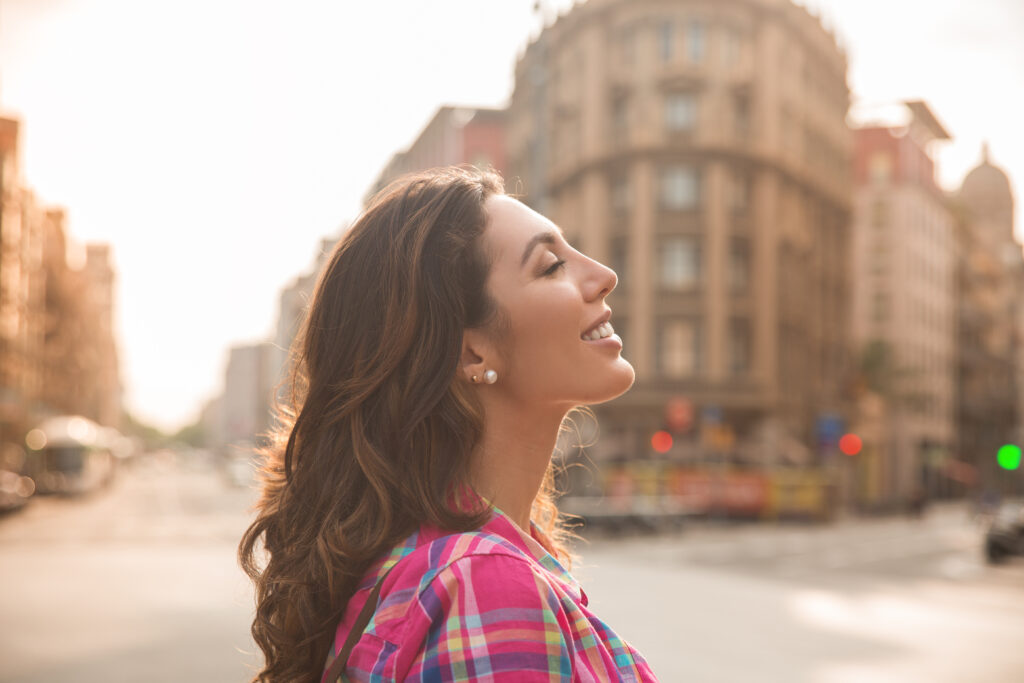 Studying Spanish in Spain, a paradise without equal
For those who wish to study Spanish, studying in Spain can be a unique experience. Spain is the fourth country in the world with the most UNESCO World Heritage Sites, due to its wealth of monuments that are the result of centuries of history that have led to a wide mix of cultures.
In addition, Spain has been home and inspiration to some of the world's greatest artists, such as Velázquez, Gaudí, Picasso, Dalí, Goya, among others.
Studying Spanish in Spain is an opportunity to achieve a complete immersion and learn the language in contact with its speakers and the culture of the place. Today, the country has more than 15,600 monuments, gardens, historical and archaeological sites that have been declared Sites of Cultural Interest. Each of these spaces represents the different cultures and civilisations that have passed through this territory and left their mark.
In addition, the country has a total of 15 World Heritage Cities in Spain, countless museums and art galleries and one of the largest cultural offerings in the world.
Spanish courses in Spain
Doing a Spanish course in Spain is a good choice for those who wish to learn this language, as it is a way that allows a complete immersion that accelerates learning. But it is also a country that offers an excellent quality of life and an extensive academic programme, allowing those who wish to continue with other studies in the country.
Taking a Spanish course in Spain allows a learning model known as immersion. This means that a person moves to the country and starts speaking Spanish from the first day, directly applying what they have learnt on the course to their daily life. This favours a greater speed in learning, being able to achieve fluency in a short period of time. In this type of environment, it is estimated that a person should be able to reach a decent level of Spanish in only 6 months.
Nowadays, for adults who wish to learn Spanish, there is a huge selection of programmes available. This allows you to choose from a wide variety of courses, from traditional to intensive. The immersion courses are the most popular, as they offer the most rapid progress, while at the same time allowing you to get to know and enjoy the culture of the country.